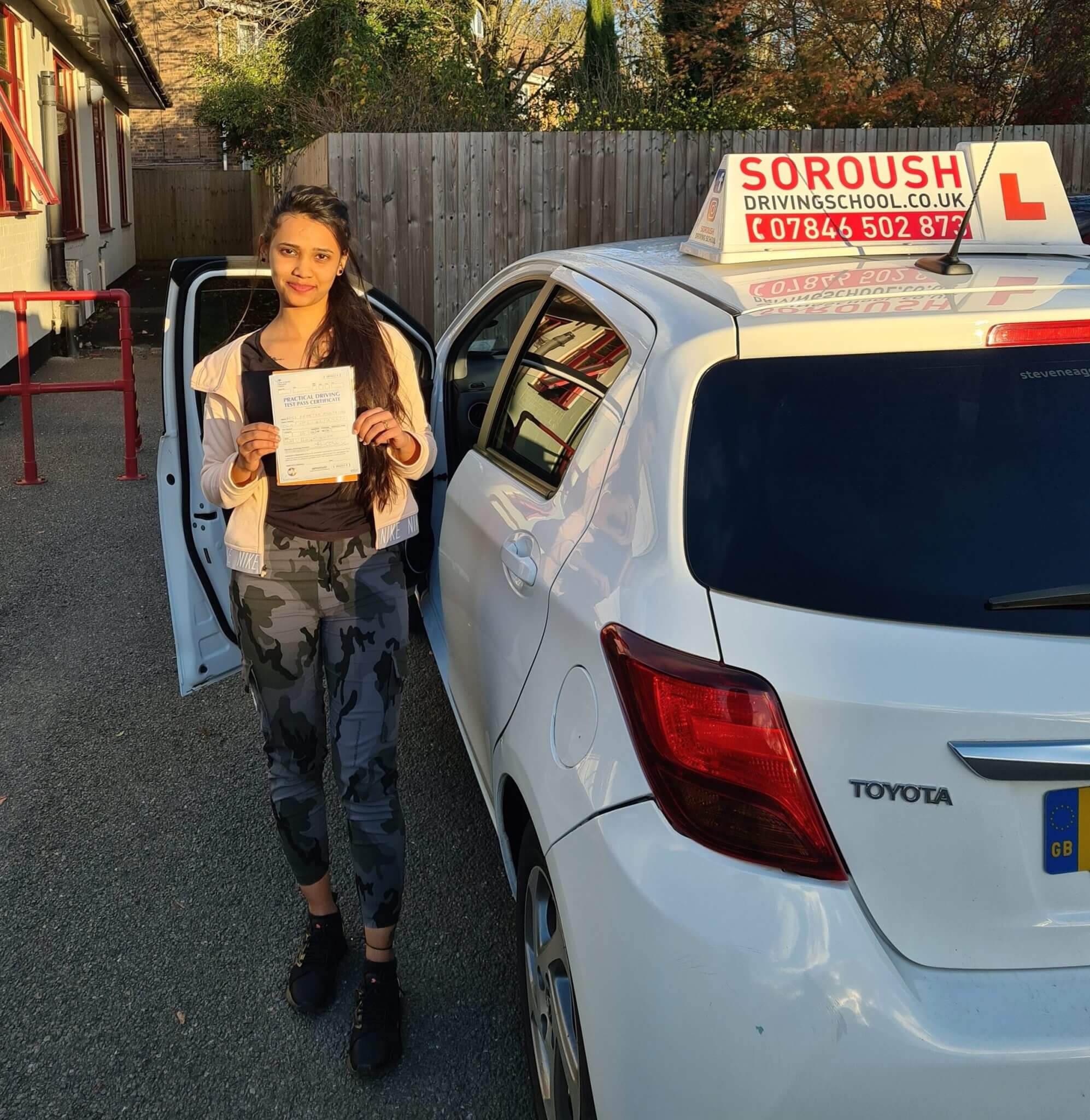 Automatic Driving Lessons
Experience the simplicity and convenience of automatic driving lessons with Soroush Driving School. As a dedicated instructor, I specialize in providing comprehensive instruction tailored to automatic transmission vehicles. Whether you're a beginner or transitioning from manual, I am here to guide you through the process. Gain confidence, master the fundamentals, and enjoy the smoothness of automatic driving. Book your lessons with me today and embark on a personalized and enjoyable learning journey.
Drive with Confidence: Empower Yourself on the Roads
Discover the Simplicity of Automatic Driving Lessons
Learning to drive an automatic car offers a much simpler experience for many drivers, including older individuals. If you've struggled with manual transmission or found it challenging to handle gear changes, don't let it deter you from driving. Automatic driving lessons can provide a solution without added complications.
At Soroush Driving School, I am a highly skilled instructor specializing in automatic driving instruction. With my guidance, you can build confidence and stay safe on the road. Whether you're a new driver or have previous experience, my personalized automatic driving lessons will help you master the necessary skills and become a confident driver.
Choose Soroush Driving School for automatic driving lessons tailored to your needs. Experience the ease of driving without worrying about gear changes. Contact me today to book your lessons and embark on a stress-free journey to becoming a skilled and confident driver.
Automatic Driving Lessen Prices HA0 Area
At Soroush Driving School, we offer competitive driving lesson prices exclusively for the HA0 areas. Our pricing structure is designed to provide flexibility and affordability to our valued learners. Please note that prices may vary for different areas, so we encourage you to contact us to find out the pricing details specific to your location.
For the HA0 areas, our current prices are as follows:
1: One-hour driving lesson: £50
2: Two-hour driving lesson: £80 (Save £20)
3: 10-hour block booking: £390 (Save £110)
4: 20-hour block booking: £770 (Save £230)
Please keep in mind that these prices are subject to change, and additional charges may apply for certain services or specialized courses. For accurate and up-to-date pricing information for your area, we kindly ask you to give us a call. Our friendly team will be happy to assist you and provide you with the relevant pricing details based on your location.
At Soroush Driving School, we strive to offer transparent and competitive pricing to ensure that our learners receive the best value for their investment in their driving education. We look forward to helping you start your driving journey and providing you with the pricing information you need. Contact us today to get started on your path to becoming a confident and skilled driver.