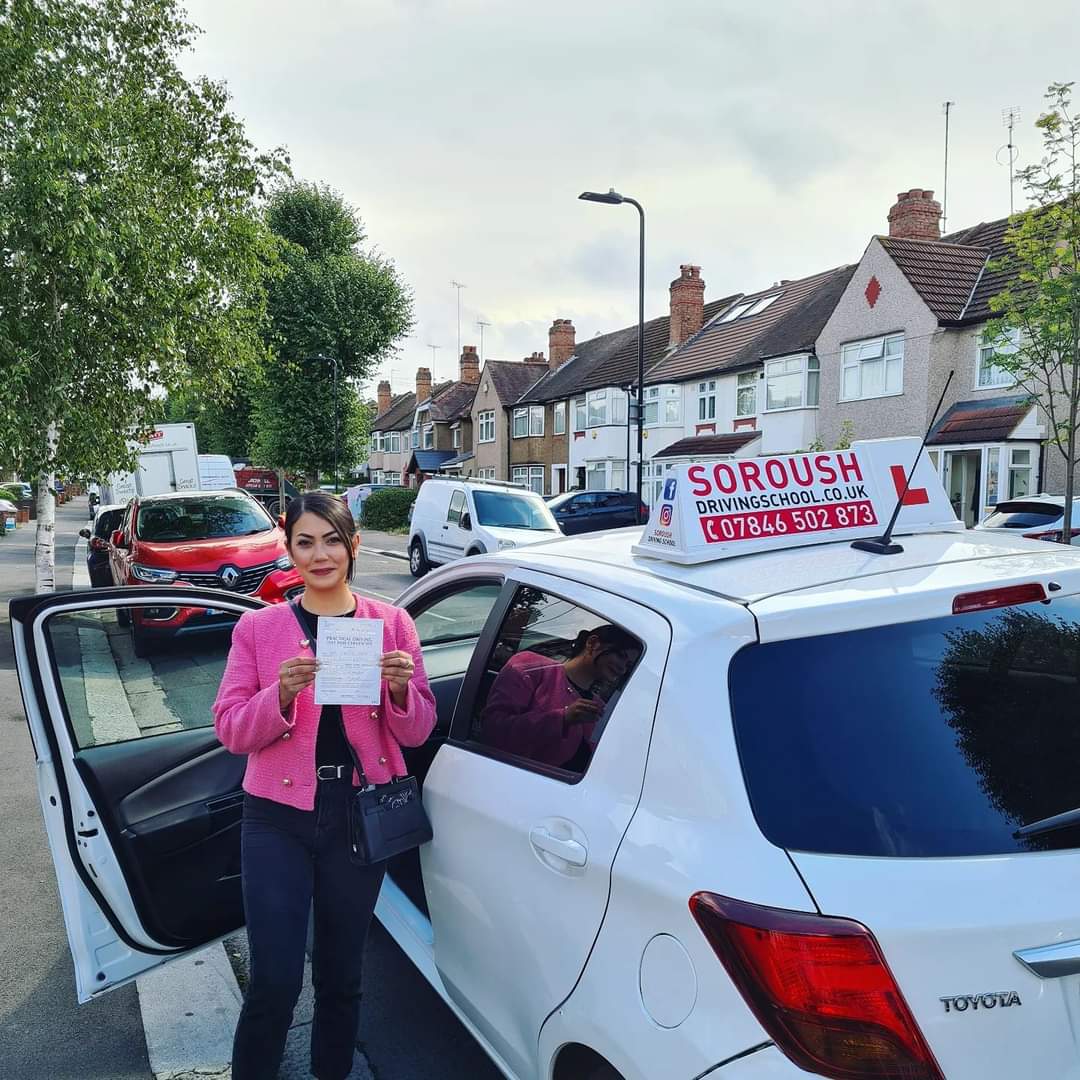 Master the art of motorway driving with our comprehensive lessons. Our experienced instructors will provide you with the necessary skills and knowledge to navigate confidently and safely on high-speed roads. From merging and overtaking to understanding lane discipline and handling complex junctions, we cover it all. Gain the confidence you need for a smooth and successful motorway driving experience. Contact us now to book your lessons and embark on your journey towards becoming a skilled motorway driver.
Master Motorway Driving with Soroush Driving School
Welcome to Soroush Driving School, your trusted partner in helping you become a confident and skilled driver on the motorway. Our comprehensive motorway driving lessons are designed to equip you with the necessary knowledge and techniques to navigate these fast-paced and challenging roads with ease.
At Soroush Driving School, we understand that motorway driving can be intimidating for many learners and experienced drivers alike. That's why our expert instructors are here to guide you through every aspect of motorway driving, ensuring that you feel comfortable and confident behind the wheel.
During our motorway driving lessons, we cover a wide range of essential skills and topics. From understanding motorway rules and regulations to mastering effective observation and anticipation techniques, we leave no stone unturned in preparing you for the demands of motorway driving. Our instructors will guide you through merging and exiting motorways, changing lanes, overtaking safely, and dealing with complex junctions and slip roads.
Safety is our utmost priority at Soroush Driving School. We emphasize the importance of maintaining a safe following distance, effective communication with other drivers using signals and mirrors, and staying alert to potential hazards on the road. Our instructors will teach you how to anticipate and respond to various traffic situations, ensuring that you develop the necessary defensive driving skills for a smooth and secure journey on the motorway.
We offer flexible motorway driving lesson packages to suit your needs. Our prices are as follows:
Single one-hour lesson: £60
One and half-hour lesson: £80 (Save £10)
Two-hour lesson: £100 (Save £20)
Six-hour package: £282 (Save £78)
Ten-hour package: £450  (Save £150)
Whether you are a novice driver or someone looking to enhance your driving skills, our motorway driving lessons are tailored to your individual needs and experience level. We provide a practical and hands-on approach to learning, utilizing dual-controlled vehicles to ensure a safe and productive learning environment.
Don't let the challenges of motorway driving hold you back. Join Soroush Driving School today and embark on a journey towards becoming a skilled and confident motorway driver. Contact us now to book your motorway driving lessons and unlock a world of opportunities on the open road.