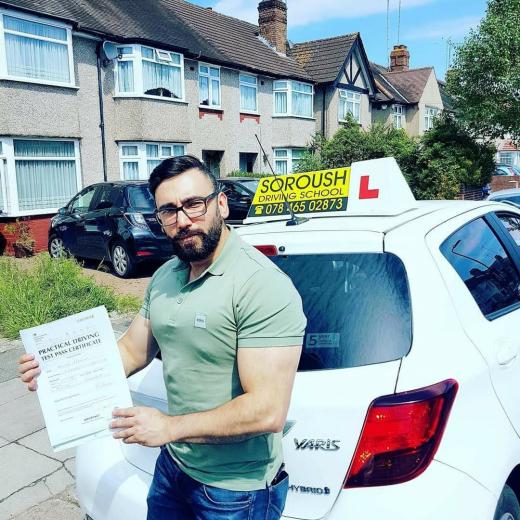 Accelerate Your Driving Skills with Intensive Courses
Short on time but eager to learn? Our intensive driving courses at Soroush Driving School are designed to help you fast-track your driving skills. With focused lessons and personalized instruction, you'll receive concentrated training to prepare you for your driving test efficiently. Whether you're a beginner or need a quick refresher, our intensive courses provide a convenient and effective way to become a confident driver in a shorter timeframe. Contact us today to book your intensive driving course and accelerate your driving journey.
Accelerate Your Driving Success with Intensive Lessons
At Soroush Driving School, we understand the urgency of passing your driving test and hitting the open road. That's why we offer intensive driving lessons in Brent, customized to fit your time commitments and current skill level. Whether you're aiming to obtain your driver's license in a matter of weeks or even days, our dedicated instructor will work closely with you to create a tailored intensive course.
With our intensive lessons, you'll receive focused and concentrated training, maximizing your learning potential and increasing your chances of success. We'll help you build the necessary skills, knowledge, and confidence to ace your driving test and obtain that coveted pass certificate.
During your intensive course, we'll work together to determine the best path to achieve your driving goals efficiently. Whether you're a beginner or need a refresher, our comprehensive approach and personalized instruction will ensure a successful and accelerated learning experience.
Don't wait any longer to embark on your driving journey. Contact us today to discuss the best intensive course option for you and fast-track your way to becoming a licensed and confident driver. Your road to success starts here.